Expired

MsBIP møde nr. 60 – Data Warehousing at Scale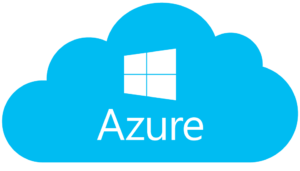 Hvis det er første gang du tilmelder dig et møde via MsBIP.dk vil du automatisk få oprettet en profil. Alternativt skal du logge ind med den profil du fik oprettet ved tidligere tilmelding og derefter tilmelde dig mødet.
Mødet afholdes i anledning af Simon Whiteley er i Aarhus og afholde kurser om Azure Data Factory og Azure Databricks. Det bliver et temamøde under titlen "Azure Data Warehousing at Scale" med en "battle" mellem Databricks og Synapse Analytics.
Vi starter ud klokken 16:30 med en introduktion til Intraday trading. Her vil Anders Kring give en rundvisning til hans team, som trader meget real-time. Det er muligt at springe denne del over – I så fald er mødetid kl. 16:50 på Jægergårdsgade 118.
Agenda
Intraday trading intro, Anders Kring
Velkomst, Lars og Just
Data Engineering with Azure Databricks, Simon Whiteley
Pause – netværk og let forplejning
Azure Synapse Analytics, Bent Nissen Pedersen
Data Engineering with Azure Databricks, Simon Whiteley
Azure DataBricks brings a Platform-as-a-Service offering of Apache Spark, which allows for blazing fast data processing, interactive querying and the hosting of machine learning models all in one place! But most of the buzz is around what it means for Data Science & AI – what about the humble data engineer who wants to harness the in-memory processing power within their ETL pipelines? How does it fit into the Modern Data Warehouse? What does data preparation look like in this new world?
This session will run through the best practices of implementing Azure DataBricks as your data ingestion, transformation and curation tool of choice.
Azure Synapse Analytics, Bent Nissen Pedersen
Beskrivelse af indlægget er på vej… Indtil da så får I beskrivelsen fra Microsoft: "Azure Synapse is a limitless analytics service that brings together enterprise data warehousing and Big Data analytics. It gives you the freedom to query data on your terms, using either serverless on-demand or provisioned resources—at scale. Azure Synapse brings these two worlds together with a unified experience to ingest, prepare, manage, and serve data for immediate BI and machine learning needs."

Mødet afholdes i samarbejde med
Adresse:
Værkmestergade 3
,
8000
Aarhus