MsBIP møde nr. 32
18 nov 2015 - 17:00
Aarhus Kommune, Søren Frichs Vej 36G, Aarhus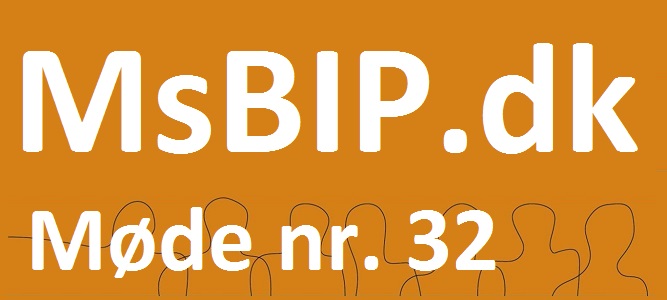 Temamøde om PowerBI med bl.a. Alberto Ferrari som speaker.
Agenda
Velkomst og events
Præsentation af Aarhus Kommune
Power BI Desktop, v. Alberto
Power BI – now and in the future, v. Bent
Q&A, Where does Power BI fit, v. Alberto and Bent
Tilmelding foregår som vanligt via gruppe på LinkedIn. Indmeldt i gruppen = tilmeldt til mødet. Bemærk at LinkedIn har lavet om i deres grupper, så alle bliver som udgangspunkt optaget på "venteliste" og skal herefter godkendes. Man er således først tilmeldt mødet, når ens anmodning om optag i gruppen er godkendt.